AZIZ EFFENDI TEKKE
N° 50 s
Town / Village : Nicosia
District : Nicosia
DESCRIPTION :
A tekke is a religious lodging house. There are some remnants of tekke, the oldest on the island, close to the Nicosia Market. It was put up to commemorate Aziz Effendi, a Mufti, or expert in religious law, who served in the Ottoman army and was killed in the siege of Nicosia. His tomb lies within the building.
Period : 16th century.
OUTSTANDING VALUE :
MAPS / LINKS
DOCUMENTS / BIBLIOGRAPHY
PHOTOS / VIDEOS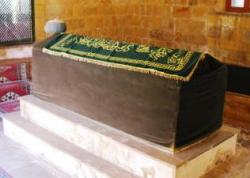 NEWS / THREATS
ADVERTS
Exploiting Ebay
You have found the very best source of information that will teach you exactly how to use & legally STEAL traffic & customers from EBay....yes, EBay!...