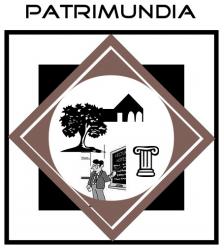 ONLINE COURSES
PATRIMUNDIA NORTH CYPRUS
With INDIana - UNIversitas
Provides on-line general introductory courses in archaeology / anthropology and specialized courses on Cyprus
Introduction to Archaeology
Introduction to Cultural Anthropology
Cyprus at the crossroads of civilizations
Introduction to the management of Culturel Heritage (Northern Cyprus).
The courses are all online, accessible to all, without constraint. You study on YOUR availability, when you want. You can have access to a continuous assessment if you wish, mandatory controls if you wish to obtain a leaving certificate courses.
Each course includes 6 modules each consisting of ten lessons. You have six modules to run and you have a whole year to do so.
70 euros per module, all inclusive.
6 modules at 70 euros each.
You order and you set the modules one by one and you have 12 months to complete training at your pace. You have absolutely nothing else to pay, nor any obligation to continue if you do want more. No contract to sign, no commitment for the future.
PRE-REGISTER TODAY
BENEFIT OF A REDUCED PRICE AND PAY NOTHING BEFORE September 10, 2010.
For pre-registration recorded between July 10 and September 10, 2010 : The first module will be 40 euros instead of 70. (Payment on September 10, 2010).
Pre-register now using the form CONTACT
Not forgetting to specify the courses required.