PANAGIA AVGASIDA
N° 5
Town / Village : Aloa / Atlilar
District : Famagusta
DESCRIPTION :
The monastery of Panagia Avgasida consists of one ruined church (built at the beginning of the 14th century, second nave at the end of the 15th century, many Gothic architectural elements, decorated with frescos) and two monastery reidence dwellings.
First mention of the monastery refers to the 15th century.
The oldest part of the monastery is the church that consists of two aisles. In the southern aisle there used to be a dome where frescoes of the 15th century survived. The church had been demolished after 1974, after first plundering its murals.
Period : 14th century - 15th century.
OUTSTANDING VALUE :
MAPS / LINKS
DOCUMENTS / BIBLIOGRAPHY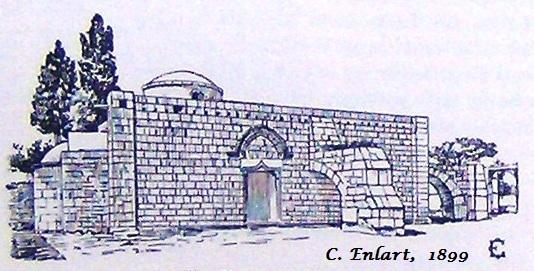 The murals that decorated the church'dome depicted Christ Pantocrator surrounded by a zone with the Deisis (Virgin Mary and St John Prodromos) and a cortege of angels in two antithetic processions, with the Hetoimasia (the Prepared Throne of the Second Coming) scene in the center. The fate of these important 15th century wall paintings remains unknown.
PHOTOS / VIDEOS
NEWS / THREATS
Actual use : hay storage, and cattle, sheepfold.
ADVERTS :
PROFITmatic -Your Automated Internet Profit Center
A Completed Suite of Marketing Tools created by Marketers for Marketers and Web Editors
http://go.jyhelger.contactebook.22.1tpe.net